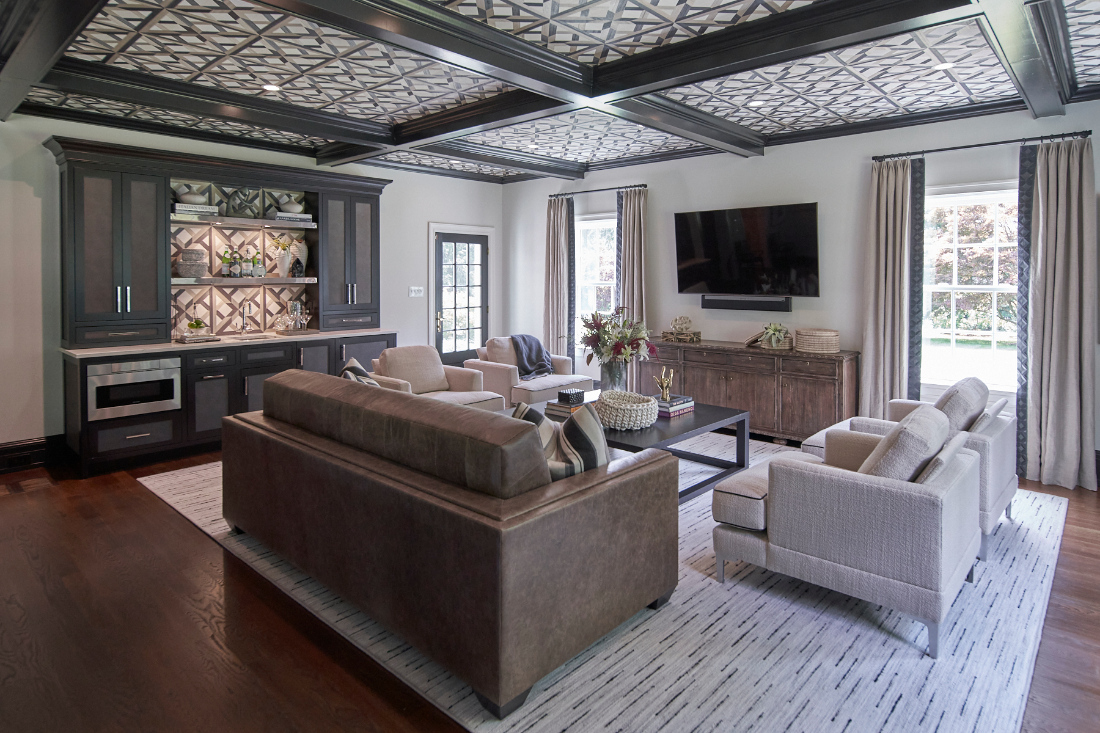 The consultation is the start of it all.
It's our chance to meet you, walk your space, and discuss specifically how we can help.
Today, we'll walk you through the basic steps of an initial consultation with Fuller Interiors. We'll also tell the story of one of our actual clients to illustrate how this process might unfold.
But First…a Phone Call
We always start with something complimentary—a quick chat on the phone. During this call, we'll discuss your project and how you'd like us to help. We'll also ask some basic questions about your style and lifestyle.
Have we spoken yet?
If not, reach out to book a call here.
Assuming the project sounds like a good fit and we seem to be on the same page, we'll move forward with scheduling an on-site meeting in your space.
P.S. If our full-service design services are not the right solution for you, we might just recommend The Design Toolbox.
CHAPTER ONE:
Inspiration Images
We'll always also ask you to gather inspiration photos before our meeting.
Having you provide inspiration photos helps us understand what you respond to visually…but might not be able to put into words. Here are some of the categories of images that have helped us design great spaces over the years:
Other Interior Spaces
Aside from photos from design websites or magazines, you can also look to historic homes, the homes of family or friends, or even design from your favorite TV shows or movies.
You can also tell us which of our past projects inspired you to give us a call in the first place!
Color
We love bringing in bright, bold splashes of color, so if there's a color that you can't get enough of, let us know! If you don't have an image on hand, paint samples are also great for this.
Texture
If there's a fabric you love, a favorite chair, a favorite shirt, we'd love to see it. If you find an image that makes you wish you could reach into the photo and touch it, we'd love to see that too.
Art
If there is a piece of art that moves you, that can be a great place to draw inspiration for color, texture, and mood, and it helps us understand more about what you want to be looking at each day. This can be art you found online or art you already own.
Chapter Two:
The Space
It begins with a tour of the room or the home—depending on where you need our help. While there, we'll talk about how you currently use the space, how well it's all functioning for you, and how your style could be layered in.
We'll offer some recommendations and ideas in real time.
If there's a piece of furniture or art that you love, we'll ask you to show it to us. Who knows—it may inspire the design?
Chapter Three:
Ideas & Inspiration
After we've had a chance to see your space, we'll sit down together for a meeting and talk through the inspiration photos you've gathered.
At this point, we've gotten a chance to walk the area you want updated, get to know you better, and see what moves you visually.
That means we're ready to start presenting a few initial ideas to find out if our thoughts are in alignment with yours. Later, we'll use the information we gather in this meeting to formulate the full design concept.
Chapter Four:
The Fine Print
Once ideas and inspiration have been discussed, we'll talk timeline, budget, and logistics. We'll also go over our much-loved weekly project tracker and how you'll use it to check in with the project.
Interior design projects are complex. Yes, we have a plan for everything and we'll work to control each detail, but there will still be times when furniture orders are delayed or furnishings arrive broken.
This is why you hire us. We'll take care of it.
We'll be on top of any issues, handle them promptly, and deliver a beautiful, functional space for you to enjoy for years to come.
At the end of the consultation, we'll leave you with a questionnaire to fill out to give us a few more helpful details. We'll also present you with a letter of agreement which we will ask you to sign and return so that our work can officially begin.
We believe that honesty and open communication are imperative when beginning a new relationship with a client.
We want our consultation to be thorough, with plenty of opportunities for ideas to come from both sides. And we want to make sure that when we take on a new project, everyone knows what will be involved.
The Story of One Consultation…
When we first spoke with a new client from the Haverford, PA, she presented a unique challenge. She wanted her project to be completed while she was out of town for the summer.
We had a great conversation and it sounded like the design she was looking for would be a perfect fit for our services. We ended the call by scheduling the on-site consultation at her home and asking her to assemble some inspiration images.
As we toured this home, the client knew what was needed to improve the functionality the space. We made a few suggestions, talked through some ideas and inspiration, and it was clear we were on the same page. In a way, this project was already taking shape.
We sat down to discuss the fine print and go over her inspiration photos, which gave us plenty of direction.
Sometimes there's such an instant, easy rapport. You can tell it will lead to a great working relationship.
By the end of the consultation, she felt confident that our vision aligned with her taste and decided to hand the project over to us entirely. We would handle all construction meetings and installations—and manage the project in her absence.
We were honored to get that vote of confidence, but we wanted to set realistic expectations:
There are always potential construction or ordering hiccups that can delay the process and, given the short timeline, some things might be beyond our control. That being said, we would do everything in our power to meet all deadlines.
Fortunately, she understood the situation and was willing to be flexible if necessary, which is truly a best-case scenario.
So…how did it go?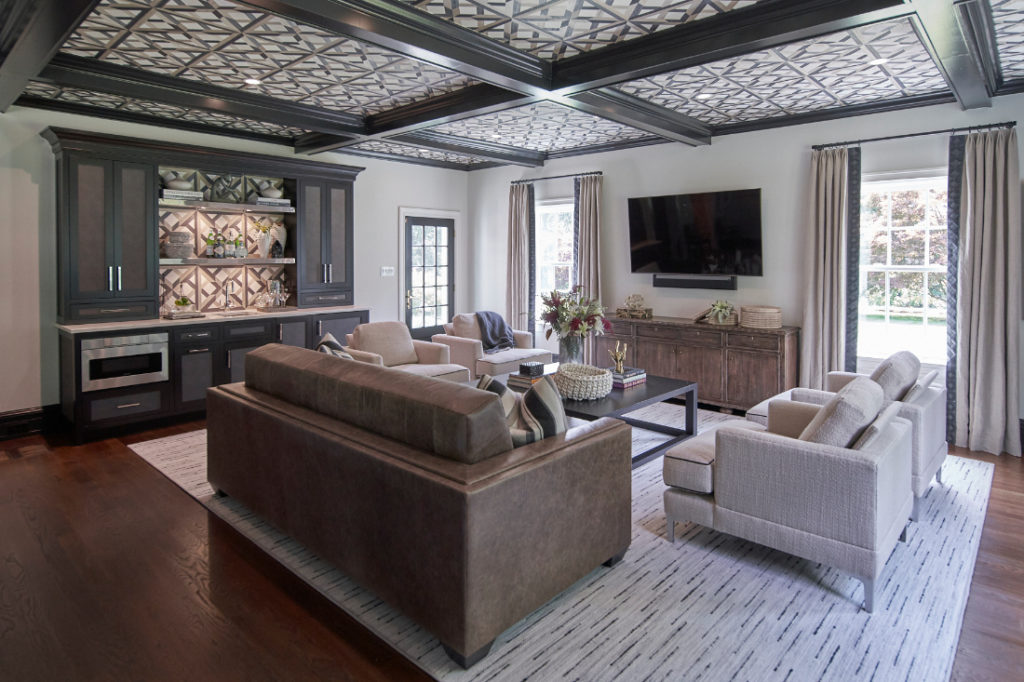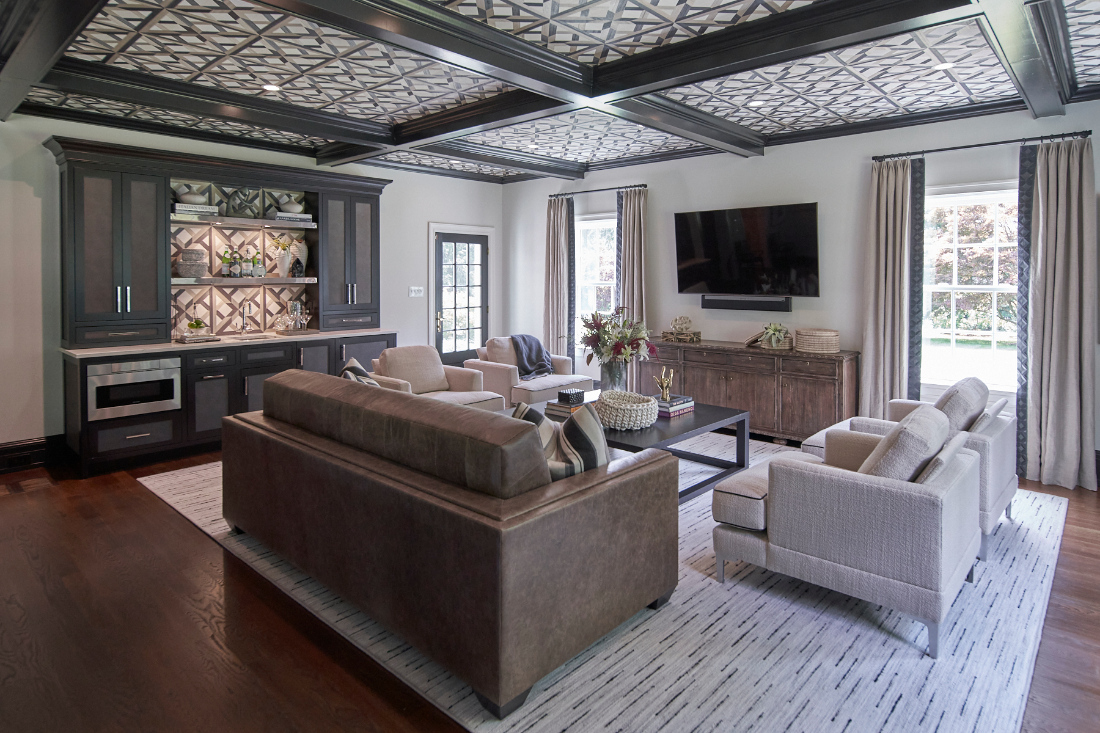 Now that you know exactly what to expect, please don't hesitate to give us a call. Or, if your consultation is already scheduled, we'll see you soon.
Every project in our portfolio began with a consultation. And we can't wait to talk to you about your ideas for your space.