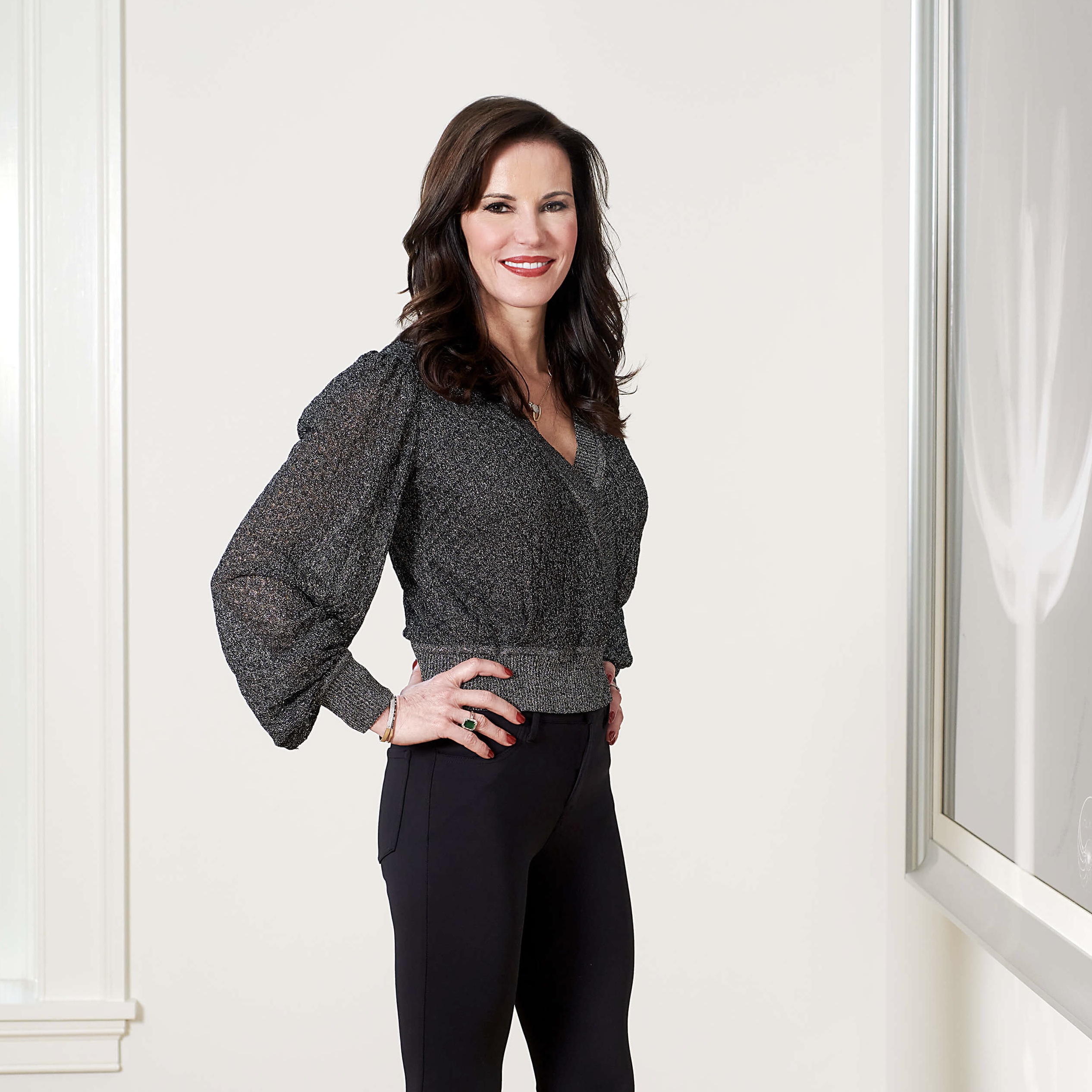 How did you become interested in Interior Design, and what led you to pursue it as a career?
My passion for design, fashion and travel ignited from a very young age. As a kid, I would scour the pages of home magazines, particularly Southern Accents, Veranda, and House Beautiful. I would tear out pages that showcased exquisite interiors and beautiful rooms. At 24 years old, I started my career in interior design. I was fortunate enough to secure a position as an assistant to the esteemed designer, Lindsay Henderson. Falling hard, I became madly in love with creating and designing beautiful spaces. I have been lucky enough to have worked for over two decades with projects from Philadelphia to Georgia and beyond.
Can you describe your design philosophy or style that sets you apart as an interior designer?
As an interior designer, my design philosophy is about collaboration as well as passion, and understanding our client's aesthetic. It is this approach that sets me apart as an interior designer, ensuring that every project is not just a design, but a living work of art that captures the essence of the people it was created for.
Share with us, how you stay updated on the latest trends and innovations in interior design, and how do you incorporate them into your work?
I'm obsessed with consistently seeking out the latest trends and innovations to infuse fresh perspectives into my work. Travel, for me, has always been an indispensable source of inspiration. It is a key factor in my quest to remain at the forefront of interior design trends. Exploring various destinations, both near and far, has enabled me to absorb diverse cultures, architectural styles, and design aesthetics. We just returned to L.A., and we saw firsthand the latest trends emerging in the realm of interior design, offering a glimpse into the future of our industry.
Looking ahead, the Paris Décor Off event in 2025 is on my radar. The High Point Furniture Market is another annual trip on our calendar. This event is a roll out for the newest furniture designers, manufacturers, and industry experts, making it a must-attend occasion for any interior designer seeking to align their work with the latest in furnishings and decor. It is an invaluable process that we look forward to every year.
Explain you balance the client's vision with your own creative input to ensure a satisfying outcome?
Balancing a client's unique vision with our team's creative input is a specialized art that lies at the heart of successful interior design. Ultimately, the art of balancing the client's vision with my creative input is a delicate dance. Together with, it's about listening attentively to their desires, interpreting their unspoken needs, and weaving it all together with my design aesthetic. We base our design around how a family really lives their everyday lives.
November Post: Designing Dreams: A Fun Q & A with Jennifer Fuller
October Post: Transforming Beach House Serenity